National recruiting analyst Nick Harris takes a look at the strength of Texas A&M's 2023 class, which prospects are playing for five-star status in the playoffs and the likelihood of 2024 Mid-South quarterbacks committing in the coming weeks.
MORE HARRIS: Big 12 recruiting predictions
*****
CLASS OF 2023 RANKINGS: Rivals250 | Team | Position | State
CLASS OF 2024 RANKINGS: Rivals250 | Team | Position | State
CLASS OF 2025 RANKINGS: Rivals100
TRANSFER PORTAL: Stories/coverage | Message board
*****
1. Texas A&M's 2023 class will remain strong behind its core.
Sitting at 3-7 going into the final two weeks of the season, it's no exaggeration to say that the 2022 season for Texas A&M has been an absolute failure from top to bottom. The ramifications of all of the things that happened on the field paired with some locker room issues culminated in the Aggies working to keep their 2023 class together before it too falls into the abyss.
However, the task isn't as difficult as it may have looked after the Aggies lost five-star linebacker Anthony Hill last week. Since then, Bravion Rogers, Colton Thomasson and TJ Shanahan Jr. have all voiced their support for the program and reaffirmed their intentions to remain in the class. Just having those three lead the way toward signing day will help Jimbo Fisher and his staff exponentially as they work to hold on to Jayvon Thomas, David Hicks Jr. and other commits that have begun to take visits and/or express interest elsewhere.
Things couldn't be much worse if you're a Texas A&M fan, but you don't want to have to factor in a potential catastrophe within the 2023 class that the Aggies have worked for years to build.
SHARE YOUR THOUGHTS WITH TEXAS A&M FANS AT AGGIEYELL.COM
*****
2. Five-star status is on the line this playoff season.
The weather is getting colder in the Mid-South region and Thanksgiving plans are starting to get hammered down, which can only mean one thing: Playoff season is in full swing. This season, there are a handful of prospects playing for five-star status along with their respective state championships down the stretch.
El Campo (Texas 4A Division I) is led by high four-star running back Rueben Owens II, who has been in the conversation all calendar year and could push ahead into the elite ranks before the end of his run.
Jackson Arnold and Peyton Bowen have probably already done enough to earn five-star status, but their playoff run for Denton Guyer (Texas 6A Division II) could help erase all doubts.
Johntay Cook has made impact plays all season for DeSoto (Texas 6A Division II) and is inching closer to the conversation, but a memorable playoff run could help cement his placement in those talks.
There are some more prospects still alive in the playoffs with outside shots to earn a fifth star, such as Malik Muhammad, Derek Williams, Jalen Hale and others, but each would need pretty big runs down the stretch.
*****
3. Watch for 2024 quarterbacks in the Mid-South to fly off the board in the coming weeks.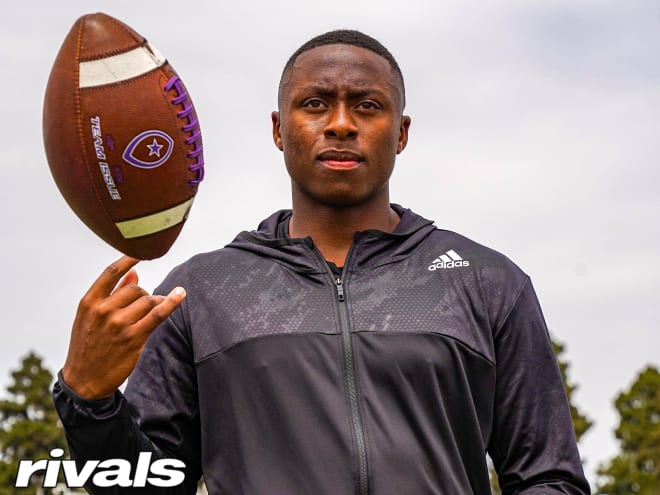 The 2023 quarterback cycle has slowed in terms of signal-callers coming off the board and committing to their respective schools because most of the movement happened this past summer ahead of their senior season.
However, the 2024 class is looking to develop much quicker with the top quarterbacks, especially in the state of Texas. Four-star quarterback DJ Lagway announced that he is making his pledge on Dec. 7, and I could see others following suit in the ensuing weeks.
Fellow four-stars Michael Hawkins, Walker White and Mabrey Mettauer could all make decisions in the next three to four months, which could expedite the quarterback market going into the late spring and summer of 2023.